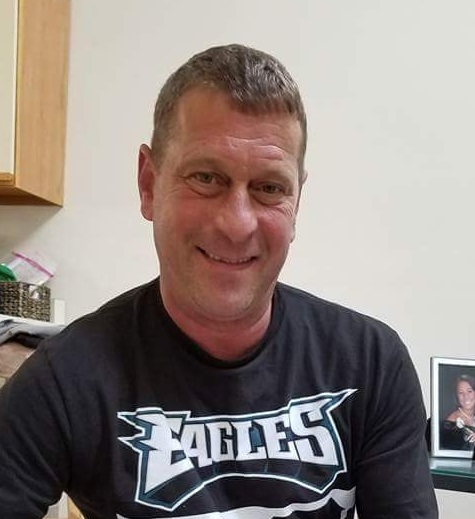 Obituary of Lee G. Wilson
Lee Wilson 53 of Ventnor City, passed away on February 4th, 2019.
Lee spent a lot of time with his daughters and grandchildren, loved & lived life to the fullest, and was a friend & brother to everyone who came into his life. He was an avid fisherman and adored the beach, his dog Roxi and his "fishies".
He is survived by wife Lisa of Ventnor; 2 daughters; Tara-lynn of Ventnor and Tiffany ("Son-Son" Robert) also of Ventnor; his mother Carol Cirillo of Maine; brothers Robert of Florida, Keith "Butch" (Ruthie) of Linwood and David Arthur of Ohio; sister Christine of Maine; and grandchildren Jayda, Ariana, Mason, Jaxon and Aria. Lee also leaves behind many nieces, nephews, cousins and friends who will miss him dearly.
A Memorial Service for Lee Wilson will be conducted 1:00PM Saturday, February 9, 2019 at the Gormley Funeral Home LLC 2706 Atlantic Avenue, Atlantic City. Relatives and friends may visit at the funeral home from 11:00am. The family requests donations to be made in Lee's memory to the American Heart Association 7272 Greenville Avenue, Dallas, TX 75231-4596.