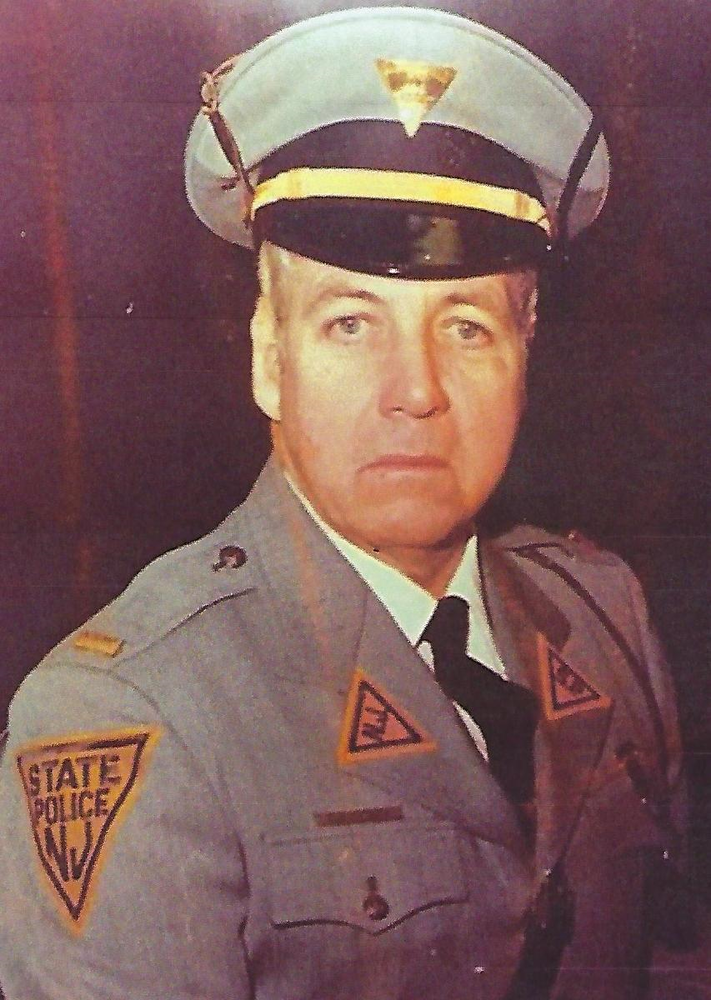 Obituary of Edward R. Blackburn
Edward R. Blackburn, Sr.- 91 of Ventnor, passed away peacefully on June 26, 2019. He was born in Atlantic City to the late Reed and Loretta Blackburn. He was a graduate of Holy Spirit High School and also attended the Philadelphia Institute of Art.
Beginning at the age of 16, Edward spent many years on the Atlantic City Beach Patrol. He served in the US Navy, was stationed in Pensacola, Florida and was honorably discharged. Edward began his
career as a Trooper in the New Jersey State Police and retired as a Lieutenant after 33 years of service. He saved many lives over the years and was repeatedly chosen as personal security detail for several US Presidents. Upon his retirement, he became a private detective, working with prominent local attorneys. In addition to his artistic abilities as a painter and wood carver, Edward was also a pilot, scuba diver, expert marksman and had a lifelong interest in military and battle history. He was also a movie buff and particularly enjoyed the old classics and westerns.
He is survived by his beloved wife of 59 years, Marian, his children Laure (David Zerfing) of Gwynedd Valley, PA, Edward Jr. of Boston, MA, and his grandchildren Edward III and Dawson Zerfing. Edward is pre-deceased by his sister Joan Putnam. Mass of Christian Burial will be Celebrated for Edward 11:00am TODAY Tuesday July 2, 2019 at Holy Trinity Parish, St. James Church 6415 Atlantic Avenue, Ventnor. Relatives and friends are invited to his viewing from 10:00 AM in the Church. The Rite of Committal will be offered Laurel Memorial Park Cemetery, Tilton Road in Egg Harbor Township, following Mass. Arrangements by the Gormley Funeral Home LLC, AC.