About Us
Whether you want a simple ceremony or a customized memorial with audio, video, and other presentations, we'll gladly provide you with the help and guidance you need. Trust in Gormley Funeral Home, LLC for the facilities and amenities you need to make your loved one's celebration of life everything you intend it to be.

Service You Can Depend On


The staff at our funeral home has the expertise, professional awareness, and sensitivity you need on your side during this difficult time. Founded in 1893 by John L. Gormley, our funeral home continues as a family-owned-and-operated established four generations later, in the same location.

We serve families in the greater Atlantic City area, including all churches and locations, with the same compassionate, personalized, caring service that John started this business with 120 years ago.


A History of Excellence


The Gormley family moved to Atlantic City from Philadelphia in 1880, and for a short time, James Gormly operated the Melrose Cottage, a hotel on Arkansas Avenue. Later on, James' son John became interested in the undertaker profession. He established the forerunner of Gormley Funeral Home, LLC, and was joined by his father in 1890.

Known as Gormley and Son, the business was located on Pacific Avenue between Indiana and Illinois Avenues, across from McGee's Restaurant on Mt. Vernon. When Our Lady Star of the Sea Church opened in the Chelsea section in 1894, John saw an opportunity to open his own establishment. He relocated to the 2700 block of Atlantic Avenue adjacent the church. It was a full year later that John conducted his first funeral.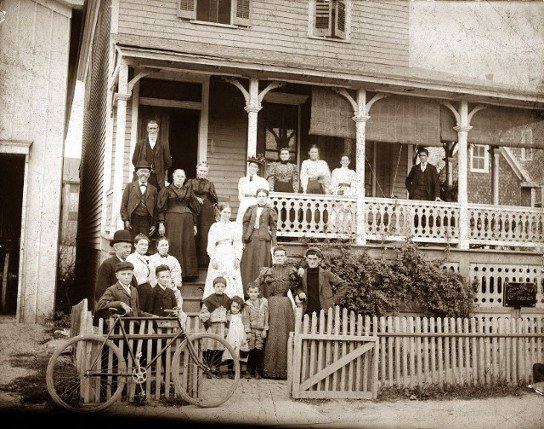 Through the Years


Since those struggling yet committed beginnings, our name changed from the John L. Gormley Funeral Parlor to Gormley Brother Funeral Parlor to the present-day Gormley Funeral Home, LLC. The home continues as a family business to this day. Ownership has passed through four generations of the Gormley family: from John L. Gormley to Raymond and Gerald Gormley to present day directors John Raymond Gormley, Beth Gormley Johnson and John J. McAvaddy. We have continued a tradition of caring, respectful, and personalized funeral services for the Atlantic City community.


Recent Renovations


Our funeral home was selected to participate in the Atlantic City Special Improvement District Program a few years ago. During this time, the building was tastefully and functionally renovated, both inside and out. The remodel allows us to better serve the needs of our clients, and as a landmark community, we believe it was our responsibility as a good neighbor and citizen of our city.


Contact us in Atlantic City, New Jersey, to learn more about our funeral home's
extensive history and dedication to local families.